Last week we told you about a lost hiker story where the outcome had a happy ending. Today, we'll share another one where, alas, it didn't.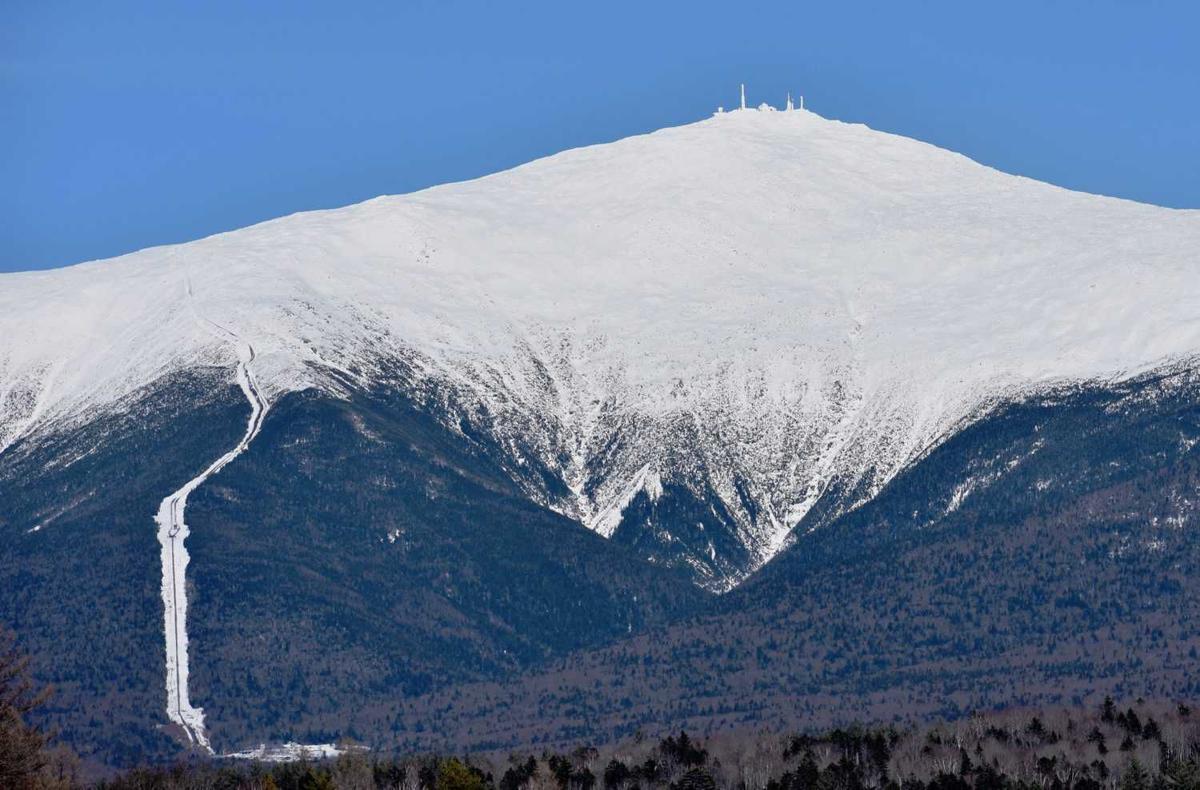 Few mountains anywhere on Earth – and certainly none of comparable size – have as many stories with bad endings associated with it as New Hampshire's Mount Washington. Close to 150 people have died on its slopes since 1849 (and still more adjoining presidential peaks.) This is despite the fact that the mountain is half the size of most major Rocky Mountain peaks, is not a technical climb, is not particularly remote, is in fact accessed by many trails, has no permanent glaciers or ice fields, offers no unusually treacherous terrain features such as the Eiger's North Face, and lies well below the level at which altitude starts to become a significant limiting factor (typically about 8000 feet.)
What Washington DOES have is exceptionally bad weather. Due to a combination of circumstances, Washington is often subject to weather conditions more comparable to Antarctica. Extremely high winds, freezing temperatures, limited visibility and snow in any season can and do happen here regularly. In fact, for many years, the strongest wind gust ever recorded was at the summit of Washington. (The record was finally broken in 1996 during a tropical typhoon at Barrow Island, off the coast of Australia.)
From about 4500 feet up to its summit, Washington is a broad and completely exposed mountain. This includes spectacular alpine meadows like nothing else in the eastern United States…the wildflower display here in summer is amazing.
Amazing too is the speed at which it can turn deadly.
The mountain continues to claim victims. On June 14, Sandra Lee, 63, from New Jersey perished from apparent hypothermia while hiking with two other people on Mount Washington. She was found by rescuers above the intersection with the Lions Head and Tuckerman Ravine Trail, which is less than half a mile from the summit. The rescuers gave Lee warm, dry clothing and evacuated her to an ambulance on the nearby Mt. Washington Auto Road…but it was too late.
The Boston Globe described conditions on the summit that day as being 12 degrees with 60 mph wind gusts, rain, ice and dense fog.
Lee was pronounced dead in a hospital at nearby Berlin, NH…where the temperature was forecast to be 71 degrees.
Our sympathies as always are with the families of the victims.
On the same day that Lee was rescued, the Globe also reports that rangers rescued another man from the same trail on Washington. This man lived to see day.
This is often how people die on Washington. Mild, clear conditions at the trailhead, and the relative ease of the ascent (it's just four miles from Pinkham Notch to the door of the Mount Washington Observatory on the summit) fool many would be hikers into thinking they are in for an entirely different experience than what is actually in store for them.
Lee is the third person to die this year on Washington. This makes in the deadliest "Presidential Season" since 2016 when three people also died. Only a single person died from 2017 to 2018.
Though hypothermia is the cause of many Washington deaths, the most significant cause of death is falls. Historically, it the data suggests that hypothermia deaths were once more common than they are now and falls less common. The reason for the turn around might be the fact that authorities have posted numerous warnings about bad weather at the trailheads and at the beginning of the alpine zone which may cause people to take the risks more seriously. Publicized deaths like Lee's might also be forcing people to rethink their plans.
Why have falls increased? Could be people are getting stupider, but more likely it's the relatively recently growth of outdoor sports like rock climbing, ice climbing and backcountry skiing. Most falls seem to have occurred off trail.
Washington is one of the very few places in the Eastern United States where avalanche is the real concern during winter and late spring. Tuckerman Ravine is especially popular with backcountry skiers, and also hikers who go in search of the 'snow arch' that forms in the headwall in spring.
Thought Brian did many hikes in the White Mountains in his youth, he has only stood atop Mount Washington one single time…he believes it was in 2001, when he ascended with friends up the Lion head trail, the only time he has ever been up this trail.
But avoiding the summit was more a choice than anything…the summit of Washington is a crowded place, accessible by auto road and by cog railroad. Most who go their ride in comfort. Atop is an observatory, snack bar and gift shop, and many, many people trying to get their pictures taken with the summit marker. And this was years ago, BEFORE selfie-culture.
In short, the summit of Washington is one of the least interesting places on the mountain. Far nicer are the uncrowded open alpine areas like the Monticello Lawn, the vast glacial ravines like Huntington's, Tuckerman's and that granddaddy of all Appalachian ravines, the Great Gulf. There are also broad windswept ridges extending North and South of the mountain, connecting it to the rest of the Presidential Peaks. Every one of these has great views.
Brian has climbed the slopes of Washington by the Boot Spur, Glen Boulder, Tuckerman Ravine and Huntington Ravine Trails – this last considered perhaps the most difficult and dangerous climb in New Hampshire. I've also been to the summits of Pierce, Eisenhower (twice) Monroe, Jefferson and Madison. He's never been to the summit of Adams but he's hiked along its upper ridges to get to the RMC Huts and to explore King's Ravine. He's also been to the Gulf of Slides.
Alas, he has almost no pictures presently of any of these…they might have happened in another world. I took a lot once, mostly on old style cameras, and some might yet still live in some shoebox somewhere. But few have been digitized. I could find only a handful in my whole collection that have Washington in the frame. Here they are…
Brian had great respect for the dangers of the Presidential Peaks, and stayed well away from tree lines if storms threatened. The good thing about the presidential peaks, as opposed to the Rockies or Alps, is that tree line is never very far away. An astute hiker who heeds the warnings the sky is trying to give  can typically evacuate the danger zone in 20-30 minutes. But once inclement weather moves in, any hiker will be hard pressed to even find the trail.
Most deaths in the Presidential Peaks are avoidable. We could give you all the usual stock advice about what precautions to take, but there is only one piece of advice that really matters in the Presidential Range, and this is posted on virtually every warning sign around the exposed Alpine areas.
The Best advice we can give is: Be prepared for your hike. But be prepared to turn back. Live to hike another day. Don't worry…the mountain isn't going anywhere.
We do have a list of hikes Brian thinks are very worthy in the White Mountains on our Great Hikes in the USA and Canada page. He'd love to go back and do some and get some more pictures of this outstanding hiking region, which Brian considers the best in the United States east of the Rockies.
If you can get to the White Mountains, we encourage you to enjoy it. But do so safely…prepare and exercise caution and expect to be impressed!