Three Respected Climbers Missing, Presumed Dead in Avalanche at Canada's Banff National Park
Tragic news from Banff National Park this morning. Three of the most respected members of the mountaineering world have apparently been killed in an avalanche.
https://www.cnn.com/2019/04/18/americas/north-face-climbers-presumed-dead-avalanche/index.html
David Lama, Jess Roskelley, and Hansjörg Auer were "caught in an avalanche earlier this week while attempting to climb the east face of Howse Peak in Alberta," a North Face spokesman said.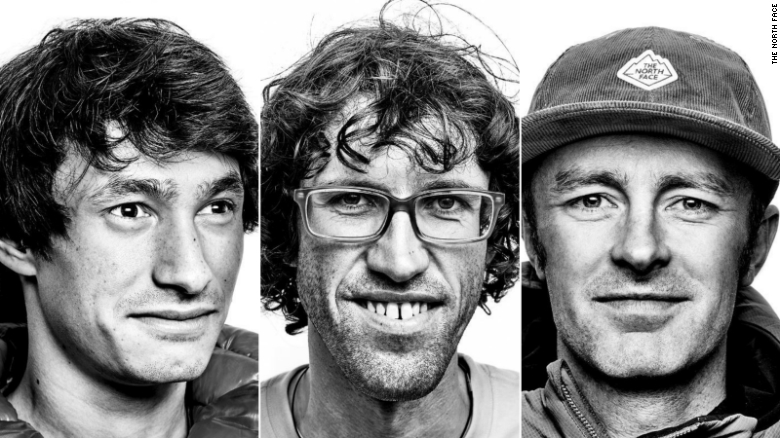 Howse Peak, at 10,810 feet, is considered a technically difficult summit. The trio chose to be there in Spring, when avalanche danger is typically highest…but they undoubtedly had good reasons for doing so. These were not inexperienced men.
They were probably buried by an avalanche on April 16 or 17. Though the three are still officially listed as missing, park officials have already assessed the scene and are convinced there is no chance they survived.
All three were members of North Face's Global Athlete Team. This is a virtual who's who of the Extreme Outdoors – other members include Conrad Anker, Jimmy Chin, Renan Ozturk, Ingrid Backstrom, Pete Athans, Dylan Bowman, Hilaree Nelson, Ashima Shiraishi and plenty of others.
As well as highly accomplished mountaineers, they were very well known in the close-knit climbing community. Words of praise and mourning were being posted all day long from the most conspicuous members of the outdoors social media.
Most of the news reports had few details on the climbers, however. If you don't follow climbing the names will likely not be recognizable.
David Lama and Hansjörg Auer were Austrians, while Roskelly was an American.
Lama, 28, is probably the most famous of the three, being somewhat of a celebrity in the climbing community. He was born in Innsbruck, Austria, but is half Nepalese, the son of a Himalayan Mountain Guide. In 2005 he became the youngest climber ever to compete Lead Climbing World Cup at the age of 15. By the time he was 21, he had switched from free climbing to mountaineering. He is probably most famous for his pioneering first free ascent of the Southeastern Face of Cerro Torre in Los Glaciers National Park. A documentary was made of the ascent in 2014 called Cerro Torre – A Snowball's Chance in Hell.
http://www.david-lama.com/site/
Brian followed David on Instagram. This morning, as he was sitting waiting to be called for an appointment, he noticed a strange looking announcement on his account, written in German. It was a few moments before he realized that it was an official statement from his parents regarding the death of their son. ☹
The somber note can be seen, translated into English, on his web site. We will think of David when we visit Fitz Roy later this year.
The Tyrolean born Auer, 35, is less well known than Lama, but a very accomplished mountaineer in his own right.
Roskelly, 36, is the son of the Mountaineer John Roskelly. He began his carrer as a climbing guide on Mt. Rainier. In 2003 at the age of 20 he sumited Mount Everest, becoming the youngest American at the time to do it. In the bio section of his website, he described his passion for mountaineering as…
"…it becomes an addiction…an obsession. I feel lost and useless without it."
Our thoughts are with the families of all three men at this terrible time.
All three men were thorough professionals who died doing what they loved, and I suppose we could leave it at that. But the lingering question is, why did they – and why do so many others – do what they do? We are not sure there is any one good answer to this. The sport of mountaineering is a strange, wonderful and dark passion, a thing most people marvel at, but cannot understand probably and would not want to be part of even if they did.
The popular image of the mountaineer is that of a reckless risk taker. But the more you study the sport, the more you realize the opposite is the case. There is no more careful and methodical set of human beings, anywhere. What went wrong with the calculations on Howse Mountain? As like as not, the answer is, nothing. Theirs is a world where one can do everything right – and still lose everything.
Dangerous places should not be lightly hazarded. It takes a certain type of person to do it, and those skills aren't common, but even more rare is the desire to spend long periods of a life in forbidding places, a heartbeat away from death. They, like the places they hazard, are remote to the rest of us.
Only these men and women, know, ultimately, why they do it.
Sylvia and Brian are not alpinists, we are perfectly happy to be doing what we do. But we admire the men and women who do push themselves to the extreme edged of human endurance. That's ultimately where the answers to the biggest questions lie…out in the wilderness of human possibilities. Most of us will never know what this is like.
But David Lam, Hansjorg Auer and John Roskelly knew. That's where and how they chose to live, and where and how they came to die.