The 2018 Ultra Tour du Mont (UTMB) race is over and Frenchman Xavier Thévenard is, for the third time, the winner.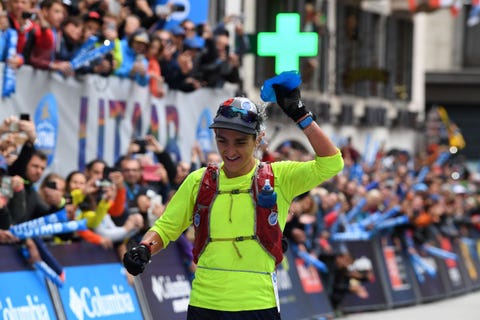 Not only is the UTMB the most celebrated off-road endurance race in Europe, but it's one of the toughest ultramarathons in the world. Crossing 103 miles of mountainous terrain with over 30,000 feet of elevation gain (a greater total than Mount Everest) this is truly a race that defines the U in 'Ultra Marathon'. Of the 2500 runners who started this year, nearly one in three failed to finish.
Among those who did not make it to the finish line was the Spainish uber-marathoner Kílian Jornet Burgada, who had to drop out after being stung on the foot by a bee – proving that sh-t does happen, even to the Ultra.
Francesca Canepa of Italy took the prize in the women's category.
Thévenard took less than one day (20 hours, 44 mins official time) to run the entire course. As a comparison, it took Sylvia and I eleven days to walk basically the same route…plus two rest days. We continue to be absolutely astounded at the abilities of these athletes.
Regardless of who wins, anyone who finishes the UTMB has accomplished something truly amazing, and anyone who attempts and fails does so swinging for the fences. We congratulate all who took a shot at this fantastic foot race.